Five Types Of Blog Posts Your Audience Will Love More Than Kanye Loves Kanye
How can you write great blog posts?
That's the wrong question.
The right question is: How can you create something that your audience will love so much that they pass it along to their friends or bookmark it for future consumption?
I think of blog posts like the mixtapes an artist releases before an album.
A good example happened just yesterday. A transaction occurred here Crate where someone signed up shortly after reading a content curation blog post I had written months ago.
And that's not a fluke.
Two weeks ago, I received an email from a prospective client who wanted help in developing and implementing a content plan for their startup. The contract would have been worth anywhere from $20-$35k and I did no prospecting to get this lead. So where did it come from?
They had read my blog. That led to them subscribing to my newsletter. Which led them to buying my book. Which led them to emailing me when they wanted to bring in an expert to help with content marketing.
The ability to succeed at blogging doesn't come from producing thousands of posts a month. It comes from creating blog posts that your audience finds relevant, engaging and worth sharing. Blog posts that your audience loves.
In this blog post, I'm going to share with you five different types of blog posts that audiences love. I've determined this by studying the trends surrounding hundreds of blog posts and creating hundreds of blog posts myself. Here are five types of blog posts that your audience will love more than Kanye, loves Kanye.
Let's get to it…
Transparent Look Behind The Scenes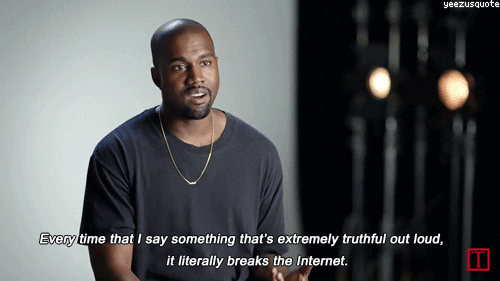 People crave a look behind the scenes and truthful perspectives surrounding both the good and bad. No BS. No filter. Over the last few years, there has been an increase in companies and individuals taking a more vulnerable and transparent approach to their writing.
Whether it's Nathan Barry offering a deep dive into the details surrounding his product launches and sharing everything from traffic…
To sales..
Along with a detailed sales breakdown:
To the team at Buffer releasing their employees salary:
And the formula they used to determine it:
Transparency seems to have become a sure-fire way to drive success.
The value became clear when Buffers transparency became an ongoing topic at tech events, boardrooms and in the press. Both Nathan and Buffer were able to win the hearts and loyalty of their audience by being transparent about their numbers and highlighting their success.
The key to success for these transparent blog posts was less related to the tactic of sharing stats and more around the context that came with it. Buffer could have released salaries and called it a day but instead, they explained why each employee was paid what and asked the public for feedback.
Context and humility is key.
Alex Turnbull, CEO & Founder of Groove talks about this in his blog post Why Transparency Is NOT the Key To Content Marketing, writing:
When I see blogs dedicated to nothing more than simply sharing metrics without context, I can't help but think that they're self-indulgent. Posting a screenshot of your metrics isn't really transparency. It's just laziness. Numbers alone help nobody.
One of the best examples of transparency I've seen in a blog post was when Reid Hoffman shared LinkedIn's Series B Pitch deck that was used to pitch Greylock back in 2004:
Rather than just uploading the slides, he went above and beyond by offering both context and practical advice for the various slides. There are hundreds of pitch decks uploaded to Slideshare but without context, the value is limited. Context allows the reader to have a better understanding of the rationale and determine whether there's an insight they can use in their own life or business.
Extremely Informative Resources & Guides
If there's a type of blog post that can always make your audience happy it's a blog post that delivers them information that they crave.
According to Moz, people tend to use Google for three purposes;
Do: I want to do something. (Ex. Buy a plane ticket, Pay a speeding ticket)
Know: I need information. (Ex. Name of a song, recipe for supper)
Go: I want to visit a certain place online. (Ex. Facebook.com, NFL.com)
Of these three purposes, know tends to be the primary opportunity in which marketers and bloggers can deliver valuable information. The starting point for creating an Extremely Informative Resource is to understand your audience's motivations as it relates to the information they want. You can do this by leveraging keyword research tools like answerthepublic.com, Long Tail Pro or Moz's Keyword Explorer to better understand the information your audience wants. You can also check out a longer list of the best SEO tools available to digital marketers as they look to optimize their content.
An example of an extremely valuable post is this roundup of link building tools from Jon Cooper. He called it The Most Creative Link Building Post Ever and it lived up to its name. He created this guide by emailing 50 high profile SEOs in the industry and asked them to answer a simple question:
What was the most creative way you, or someone you know, got a link?
The ideas he recieved back and shared on the blog were quite impressive. One SEO, Geoff Kenyon talked about how he creates fake products like a Tactical Duty Kilt to generate backlinks from other bloggers:

The blog post was so valuable that it's currently the #3 most upvoted blog post in the Marketing community Inbound.org.
Another great resource is a list of 153 SEO Tools compiled by Brian Dean sharing some of the best free, paid and freemium SEO tools available. Brian goes above and beyond the typical list by offering his readers with the ability to filter the content using a variety of different variables:
But that's not where it ends.
He takes the blog post an extra step by adding tags, commentary, images and a link directly to the tool being highlighted. Here's how he shared the content marketing tool, ContentMarketer.io:
Sandijs Ruluks, the designer and founder of Froont App created a great blog post surrounding the 9 principles of responsive web design. In this post, he delivers value by covering a topic in great detail that in 2014 was still a pretty new topic.
Not only does this blog post share valuable insights through written text, he interlaces beautiful and valuable GIFs like this:

Extremely Informative Resources don't just deliver value through text. These blog posts leverage a combination of technology, visuals and different content assets to take them to the next level. It could be GIFs and images like this blog post or video, infographics and slide decks.
The Jaw Dropping List Post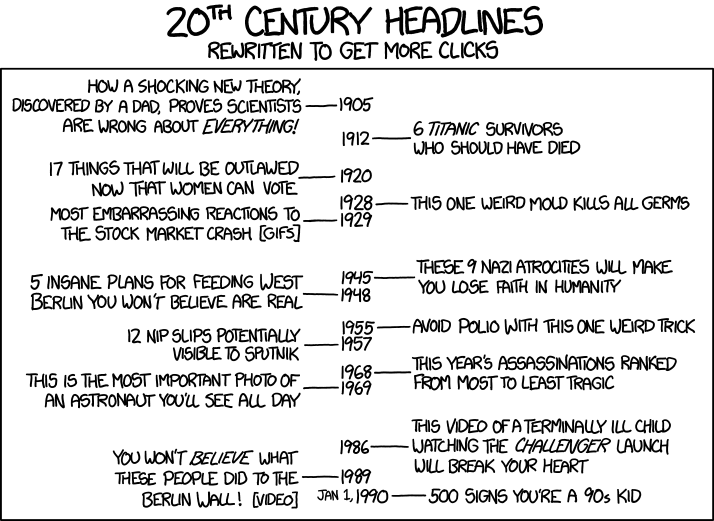 You might laugh but our brains love lists.
Studies show that articles that deliver information in a list format are easier for us to read and subconsciously are considered more accessible. So if you're looking to create a blog post that your audience will love as much as Kanye loves Kanye, create a blog post that takes an extensive & powerful list format.
Take this list of 49 Headline Formulas that Sarah Peterson of SumoMe…
At first glance, you might think it's just a list within a styled spreadsheet. Even if it was, this would likely be enough to deliver value to a reader but this blog post is much more than that. As you scroll, you're met with a handful of examples in which these headlines are used that go beyond a blog post.
There's examples of these headline formulas being used on Sales Pages:
And even in email the names of products:
Again…
This isn't just a list.
It's a blog post that offers context around how these headlines can be applied to areas beyond articles. It goes above and beyond the status quo and delivers so much value that readers are left leaving comments like this:
See, that's the key: Over Deliver.
Shocking Insights or Surprising Information
Sites like Upworthy and Buzzfeed were some of the first to capitalize on the "curiosity gap" – blog posts that drove a click by striking balance between information and intrigue. Titles like:
I Thought It Was An Ecological Disaster. But Then I Saw This Sobering Short Film.
Try Not To Lose Your Breath When You Hear The Third Question.
My Jaw Hit The Floor After Hearing The Fifth And Seventh Words.
These were actually created by the Upworthy Title Generator, a parody site poking fun at the viral sites ability to churn out curiosity posts on the regular.
In the mid 90s, a professor named George Loewenstein presented the "information gap" theory at Carnegie Mellon. In this study, he explained that curiosity proceeds in two steps: (1) a situation reveals a gap in knowledge and (2) we feel an urge to fill that gap. Demonstrating the psychological reason behind why these Upworthy articles are so clickable.
As humans, we crave information that we don't have yet aligns with our interests. If you've ever been intrigued by a tabloid or magazine while in the grocery aisle, it's this impulse taking place.
This is why when ESPN released this article titled The Secret History Of Tiger Woods:
The sports world went bonkers.
The articles title leaves any former or existing fan of Tiger Woods compelled to click. Once inside, the folks at ESPN deliver a great story using a mix of videos, photography and typography.

But more than anything, they delivered an insight that few people knew about Tiger Woods.
You can deliver this type of blog post by taking a contrarian approach to a popular or common belief.  Ideally you can back up your claims with insights or research like FiveThirtyEight does in the piece: Relax, You Probably Call Your Mom Enough…
Research Driven Investigative Blog Posts
When discussing the amount of time it takes to create great blog posts, Sarah Peterson explained in her post about Growing a Site from 0 to 10k Visitors a Month that "a good piece of content can take anywhere from 5 to 30 hours to create."
If you're going to create a post that is research extensive, you're definitely going to be leaning towards the higher end of that scale. One of my favorite marketing sites, GrowthHackers.com was able to accelerate its early growth by creating well researched and investigative case studies:
The Growth Studies found on GrowthHackers.com aren't just 1,000 or 1,500 word blog posts. These pieces are filled with quotes and insights directly from the founders and people behind the startups they cover. Take for example this short snippet from the Slack Growth Study:
Notice the footnotes?
There's no question that this post was well researched.
A recent example that caught my attention was a blog post on Medium by Ben Gelsey titled, Product Hunt's Rise An Overnight Success 1,834 Days in the Making. What impressed me the most about this blog post was the level of detail Ben was able to uncover surrounding Ryan, the founder of Product Hunt and the tactics he used to drive success for Product Hunt.
He covered everything from Ryan's submissions on HackerNews:
To the way he responded to people on Twitter after sharing content about Producthunt:
Ben's ability to dig up this information and deliver it in a compelling way is most certainly a skill.
It's an approach that he calls Internet Archaeology:
As more and more exabytes of new data are created each day, Internet Archaeologists are going to become more and more important in sifting through it all to tell the stories that matter.
I agree.
Investing time into gathering, sifting and sharing this type of information is a great way to create a blog post that your audience will love.
Final Thoughts For You To Run With…
You're probably thinking to yourself:
"Ross, this is great information BUT, who has this much time to create content?"
Well, I'd be lying if I told you it was going to be easy. Creating blog posts that people love as much as Kanye loves Kanye is going to take work. If you want to  free up some time in your schedule, sign up for Crate and it will help take social media management off your plate.
I'd love to hear what you thought about the post. Comment below!