6 Ways to Keep Your Twitter Followers Engaged For Years to Come [Backed by Research]
This is a guest blog post from Josh Gallant, Digital Marketing Strategist. 
Why is Twitter still relevant?
I can think of 328 million reasons why.
Any platform with that many monthly active users is one worth utilizing. But you've figured that one out already — that's why you're here.
The real question here is how can you make sure your Twitter game is always on point & at its best.
How can you make sure that your followers are reading your tweets?
How can you increase the chances of retweets on each post?
How can you create content that stirs up conversation on Twitter?
And how can you consistently deliver value and watch your followers grow?
The first thing you need to understand is actually quite simple…
Twitter users are people too.
They're real people who like to have real conversations with other people. The goal isn't just a massive amount of followers — The goal is a massive amount of engaged followers. You want as many people as possible who all can't wait to share whatever content you're tweeting out.
So how do you actually pull that off?
Start with these six pro tips on how you can keep your twitter followers engaged, backed by research and a ton of trial and error.
Let's get to it…
1. Understand Your Audience
First thing's first, you have to know what your followers are into.
Your chances of successfully building an engaged following on Twitter skyrocket if you take the time to understand what your typical follower looks like.
The best way to get started is to ask yourself three questions:
What are they interested in?
Find out what topics make them want to smash that retweet button. Content marketing basics, graphic design inspo, photography tips, modern day hip hop… Figure out what they love, then give them exactly that.
If you're trying to keep your followers engaged by sharing content they genuinely don't care about… Good luck with that.
How do they like their content?
Get a feel for what really catches their eye. Maybe it's quick videos, long-form, value packed blog posts, or podcasts. Find out what form of content they like most, then keep feeding them what they're looking for.
Where are they and when do they want to hear from me?
Sure, maybe you live on the east coast of Canada like me, but if your followers are out in Los Angeles or way over in Dublin, you'll need to tweet based on their watch, not yours.
Also, different industries call for different posting schedules. If your followers are pure hustlers (like the Hustle & Grind crew) working their 9-5 during the day and hustling at night, tweeting in the evenings may bring you better results.
Use the info in the Audiences section of your Twitter Analytics dashboard. To get there, head to analytics.twitter.com and click 'Audiences' in the menu at the top of the page. Your followers' interests and demographics will be right there for you to look at.
2. Set Up Your Profile the Right Way
Anytime a Twitter user happens to come across your profile, you don't want to waste that opportunity.
First impressions are massive. Just like meeting someone in person for the first time, you've only got 7 seconds to wow someone and make them like you (or follow you in this case) — maybe even less.
Key in on a few things and you'll be nailing each and every first impression…
Show your face.
According to a study done by HubSpot, Twitter users with a profile picture have 10x more followers than those without one.
Everyone loves a friendly looking face.
You don't need to look like a corporate executive dressed to the nines in your Twitter picture. If anything, that could cause people to dislike you if they're feeling intimidated. Aim for a friendly-looking candid close-up. Look like the type of person you wouldn't mind having a cold conversation with at a cocktail party.
Don't forget to smile… 😁
Don't waste your cover photo.
When someone makes their way to your Twitter profile, the biggest piece of graphic real estate is your cover photo. With that said, far too often Twitter users are wasting this opportunity to market themselves even more by slapping any old photo in there, or even worse — Leaving the dreaded blue rectangle.
As nice as a beautiful landscape or city skyline is to look at, it's not doing a whole lot to help boost your brand.
Lindsay Kolowitz hit the nail right on the head in a post for HubSpot:
"Would you rather engage with a company that has a header image featuring a dozen of their happiest employees working together on a cool project, or one that relies on a plain blue rectangle to do the talking?"
Like Lindsay says, it's a great place to feature your big happy team, or promote whatever it is you do, like Netflix does when they release something new:
Even if you're not a company, you can still boost your personal brand by using an image that ties back to you. Tell the people what you do, or just show them how much of a fun person you are, just like Daniel DiPiazza of Rich20Something & the one and only Gary Vaynerchuk are doing:
Write a killer bio.
Short and sweet. You've only got 160 characters so get in, tell them what you do and why you matter, then get out.
Keep in mind, your bio shows up right under your name in the search results on Twitter, and in the description in a google search. This means if someone searches for a keyword, your name could pop up as long as you worked that keyword into your bio.
While there's not much information available on how the 'Accounts' section of Twitter's search actually works, it seems to be a combination of influence and relevancy to the search terms. If those keywords are in your bio, you're giving yourself a much better chance of getting noticed.
Quick example: I just did a search for 'Entrepreneur' and here's what I found:
Entrepreneur Magazine is first (understandably so), but 4 of the 6 top results don't even have 'Entrepreneur' in their name. They're just highly influential in the entrepreneurial space.
3. Don't Just Take — Engage With Them First
Nobody likes the person who's all about promoting themselves and nothing else.
Don't be that person.
Twitter isn't just a place to dump all your links and hope the traffic starts flowing. It's a community of real people who want to engage with other real people. If you just drop in every now and then to tweet boring links to your content, then jump out until you do the same the next day… Good luck.
If you want engaged followers who like everything you share, you need to engage with them first.
Now I'm not talking about those cookie cutter auto-responders you see from time to time. None of that "Awesome post! Check out my page!" BS that everyone hates.
Retweet what they're sharing, reply to their tweets, ask them questions, then follow up and keep the conversation going. Have real conversations with people. Show them you care about them and give them a reason to care about you too.
4. Tweet Often at the Ideal Times
How many times should you tweet each day?
If you're looking for the one liner — Tweet as often as you can.
There's no one-size-fits-all number of tweets you should share each and every day to maximize your engagement, but a study done by Quick Sprout found that a solid goal should be to aim for about 15 tweets per day.
"15 tweets a day? Ain't nobody got time for that…"
Don't worry, they also say that at least half of those should be curated content or retweets, so you don't necessarily have to create 100+ personalized tweets each week.
Still, finding enough relevant content to share can be tough. You most likely don't have the time to bounce from blog to blog looking for A+ content to share. The best way to keep your Twitter feed full of great curated content is with a tool like Crate.
You can set up multiple Crate's that find you popular, valuable content for just about anything you're looking for. From there, you just share your favourites straight to your Twitter feed and watch the retweets roll in.
If 15 each day is still too much, scale it down a bit for now. Aim for at least 5 quality tweets per day. As you get more comfortable crafting them, start to up the frequency. Eventually, it'll just be part of the routine.
The more your followers see your name associated with valuable content, the more credible you become to them. Get in front of them often, give them something worthwhile, and watch the engagement numbers climb.
What is the absolute best time to be tweeting?
I wish I could say something simple like "Hey, just tweet every weekday at noon and you'll be golden."
The truth is, there is no universally ideal time to tweet. It all depends on your audience and your specific niche. It very well may be that weekdays at noon are one of the best times for engagement and clicks for you. That might be when your followers are active and ready to hit retweet. Or maybe it's on the weekends after 9pm. Each audience has their own preferences.
The best way to understand when you should be tweeting is to do some research and a whole lot of testing.
Scope out a few of the major players in your space & use what you find as your starting point.
When are they tweeting the most?
When are they getting the most engagement?
Are they sharing links all day or just at certain times?
What about graphics and videos?
If you don't much competition to research, you can use online analytics solution Kissmetrics' Science of Social Timing findings as your starting point. They found a few common trends that typically span across multiple industries:
The highest percentage 

(6%)

 of retweets happen around 5pm.

Click-through rate (CTR) is highest midweek and on weekends.

CTR is also highest at noon and at 6pm each day.
Until you test your way to an ideal posting schedule, aim for lunchtime and the early evenings, and don't be afraid of the weekend. As a matter of fact, engagement rates are actually 17% higher on the weekend.
Of course, keep in mind your followers may not be in the same timezone as you. Sure you're tweeting at 5pm local time for you, but maybe that's 7am where they are.
Understand your audience and always be testing. Over time, that ideal posting schedule will come together soon.
5. Take Advantage of the Features Available
Twitter isn't jam-packed full of flashy features, but there are definitely a handful that you may not be utilizing just yet.
Retweet your own tweets.
"What? You can do that?"
Yes you can.
If you have a tweet that got some solid traction, you can give it a second wind by retweeting it yourself a few days later.
It's not the be-all-end-all way to master Twitter and become a social media superstar, but it's a quick and easy way to extend a tweet's lifespan.
Create threads.
Sure you can only plug 140 characters in each tweet, but what if I told you there was a way around that cap with threads?
THREAD: Why Britney Spears is better than Beyoncé pic.twitter.com/GyW1o4EHCZ

— ɔiᴎoɔi (@thottybey) April 1, 2017
A thread is a string of multiple tweets attached to each other. When someone opens one of the tweets, the others are attached as replies and tied together with a bar like this:
To create one, just tweet something — It could be a sort of cover tweet saying there's a thread attached (like the Britney vs. Queen Bey one), or it could just be the first tweet from the thread. Then reply to your own tweet with the next post in the thread, then reply to that tweet, and so on.
If someone opens up any one of these tweets, they'll see the full thread, effectively "beating" the 140 character limit.
#TwitterHacks
Use live video.
Much like Facebook and Instagram live, Twitter has its own platform to stream live video on called Periscope.
Live video is still a new trend. Not too many people have figured out how to use it effectively and consistently. Live video creates an in-the-moment feeling that lets anyone who watched say it was a 'you had to be there' type of thing. It's a chance for you to provide exclusive value that encourages your followers to stay active and engaged so they don't miss the next one.
A recent study by Twitter shows live video around an event increases brand favorability by 63%.
You may not be live streaming any events, but that number goes to show the impact live video can have on your brand amongst your followers. If you can find a way to utilize it, you won't be sorry you did.
Run Polls.
With new followers, there's a sort of fear attached to your content and their retweet button. They know you're interesting, that's why they followed you, but they don't know how legit the content you're sharing is, so they're hesitant to share it and engage with it.
That's a barrier that can be slowly broken down by using polls.
Like this one on who has the best offense in the NFL:
Trick question, obviously it's the Oakland Raiders.
Polls are quick, simple ways to encourage engagement. Your followers don't have to commit to a full retweet or reply, all they have to do is take a few seconds to choose an answer. Once they get used to engaging with you, the retweet button becomes much less frightening and all the sudden your face is in front of their followers too.
(It also doubles as some solid research if you can ask the right questions.)
6. Understand What NOT to Do
Of course, part of keeping your followers engaged is understanding what you should NOT be doing on Twitter. You can understand exactly what your typical follower looks like, have a perfect profile, and share your tweets at the best possible times, but dabble too share into the DON'Ts of Twitter and not get the results you're looking for.
So what are these Twitter faux pas?
DON'T post tweets without a photo/video/link
It's 2017.
What even is a plain text tweet?
Keep your tweets rich.
DON'T be in sales mode all the time.
We already talked about this earlier. If people think you're just on Twitter to sell, your follower count will surely reflect that.
People want to be entertained, educated and engaged with — not just sold to. Become a resource for value first, then the sales with start to make themselves.
Sharing curated content is the easiest way to get started here. If you sign up for a Crate account, you'll get to go through a full walkthrough on how to efficiently find curated content and share it with your followers.
DON'T pile on the hashtags in every tweet.
You should absolutely be using hashtags. They help connect your content to the people who are looking for it.
What you shouldn't do though, is use too many hashtags.
According to research done by Buddy Media, tweets with one or two hashtags receive 21% more engagement than tweets with three or more hashtags.
On top of that, tweets with three or more hashtags actually see a 17% decrease in engagement from tweets with zero hashtags.
Hard to argue here. Try to use one or two hashtags in as many tweets as possible.
Now Over to You…
Alright, now that you've got a good understanding of how to keep your followers engaged, it's time to get the ball rolling.
Start with the first two sections. Identify your typical follower and optimize your profile. After that, start connecting with your followers on a person to person level. Find a way to start conversations around their content and begin creating real relationships.
From there, commit to sharing content your followers will be genuinely interested in. Sign up for Crate and make the content curation process even easier on you.
The Twitter landscape is constantly changing — We all need to be ready to adapt along the way. If you have any extra engagement tips to share, drop a comment and let me know.
Don't forget to give this post a share to pass on the knowledge… ❤️
How To Grow Your Social Media Following Quickly
Before I dive into this, let's get one thing straight:
You are not your social media followers.
In fact, your social media followers doesn't matter that much.
I know I've written about how I've been able to grow my Instagram to over 100k followers and generate millions of views on Slideshare… I'm guilty of using these numbers to highlight success.
When in reality, it's the quality of those views and followers that matter most. It's the number of followers who send personal messages on Instagram explaining how much they love the content we publish. It's the late night emails from people who found me on Slideshare explaining how one of my decks helped turn their business around.
It's these stories that truly matter. It's these connections that truly matter.
But to get these stories, you do have to reach people.
Over the years, the content I've developed has reached millions. Some of it has been luck but some of it has been done through strategic initiatives and tactics like I'm going to share in this post.
I'm often asked: How can I grow my following? So in this blog post, I'm going to take the exact answer that I used when someone asked this question on Inbound.org and repost it here. I hope you can take some lessons from it and increase your following on social media.
Let's get to it…
1) Run Targeted Contests
I've seen and worked with brands doing contesting on Facebook for years and it works. It works wonders. The challenge is: If you give away an iPad, Costco gift card, Macbook Pro or new hoverboard – it's very possible that the people who enter your contest will consist of everyone and anyone. If you want to grow your following, you want to ensure that the followers you're acquiring are relevant and potential customers. So make sure the prize you're giving away is high quality and aligned with the interests of your audience.
I've used Gleam for contesting and have found great results.
2) Content Curation
It's easy to spend hours looking for content to share on social media. I've found that time can be better spent doing other things like creating great posts. Since Buffer shut down their content suggestions feature – I've been using GetCrate.co to find and share content more effectively. It's a great tool and saves me tons of time for curating the best links online.
3) Automated Engagement
When there's a relevant event going on or that I'm attending, I use Narrow.io to automatically like tweets sent from anyone who users the event hashtag. It's especially helpful when you want to have a way to save all the great quotables to digest later on. It also puts you on the radar of the event attendees arming you with people checking out your account.
Note: With power comes great responsibility. You don't want to automate your account so you're the type of Social Media Guru who adds everyone they interact with to a fake list. You don't want to be the Social Media Guru who automates a DM to their followers immediately asking them to read their blog post or join their Facebook group.
4) Retargeting via Emails
Rather than spending money targeting people who I've never connected with, I like to use Facebook custom audience and target leads who have downloaded ebooks, courses or connected with me on LinkedIn. The CTR tends to be higher and CPC lower.
5) Tweet Optimization
Thread your tweets back to one another so your old tweets show up in a users timeline. Rather than letting old tweets disappear, reply back to your older tweet, remove the@mention that Twitter auto develops and upon pressing send – the tweets will link up. Here's an example of this in the wild:
Once you send the second tweet, it bumps the older tweet to the top. I highlight this in more detail in my blog post all about content curation.
6) Paid Advertising
There's no question that paid media works on Facebook the best. If you have the budget, invest in spending some cash on acquiring followers who have interests that line up with your page. I did an experiment a few weeks ago where I wanted to see how many followers I could get for $50 and was able to acquire about 2,000 people who are pretty engaged and interested in the page itself.
7) Cross Marketing & Promotion
Tell people on one channel that you're also on another channel. Share it via your Facebook page and even your Snapchat account. You'll be surprised but the audience that follows you on one channel isn't always the same that follows you on the other.
How To Use Content Curation To Build A Passionate Audience Before You Launch
Launching a startup with an existing audience is an unfair advantage.
It's like giving one racer a 50m head start in a 100m sprint.
What if I told you: this is an advantage you can have as well?
You'd likely want to hear how…
Luckily for you, in this blog post – that's exactly what I'm going to share. I'm going to talk about an approach that many startups and founders have used to build an audience before they actually launched.
The approach is known amongst marketers as content curation. Content curation is the act of finding great content by sifting through the noise and delivering it back to your target audience. It could be curating great content on Twitter and building an audience in the form of followers (Crate helps with this) or it could be curating content for a handful of subscribers on an email list.
As an avid reader and curator, I've learned a lot of the growing pains that come with building a newsletter and following from curation efforts. In this blog post, I'm going to share some of these insights and hope you can apply them to your approach to marketing before you launch so you can have an unfair advantage that gives you a head start.
 Be Laser Focused With Your Targeting
When Dave McClure said, Niche to Win, the concept has meaning in everything from startups to content marketing. It's the idea of focusing on a singular audience and delivering value to them unapologetically. He writes:
Startups are more likely to find product/market fit by narrowing their target demographic, understanding customer needs/benefit better, and building more focused & differentiated products along with more specific marketing messages that are better tuned to those audiences
Too often do I run into marketers who are creating content for a broad audience resulting in them missing out on establishing any deep relationships with their target audience. You need to think about exactly who it is you want to target, understand their motivations, problems and the types of resources they're looking for on a regular basis.
When you look at people like Marie Forleo or startups like Bevel, while what they offer each of their audiences is very different (content and shaving products) – the one thing they do very well is focus. Marie is committed to female entrepreneurs and Bevel is committed to offering people of color an excellent product experience.
Another great example of focus is found in the SaaStr Newsletter by Jason Lemkin. As you may have guessed from the title, it's a newsletter all about SaaS. Rather than creating a newsletter that targeted any and every startup – he's been able to build a quality subscriber base of SaaS entrepreneurs and professionals because of his laser focus in adding value through both creating and curation.
Establish An Editorial Standard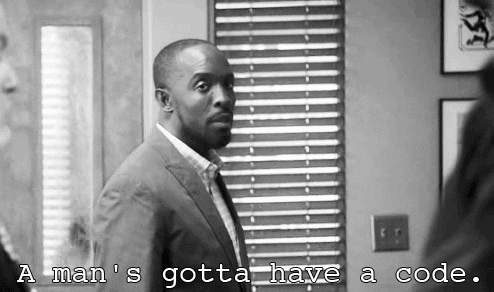 Curating great content is like writing a great song.
It's not just the words you say that make a difference; it's the words you decide to leave out.
People subscribe to newsletters to gain insight into things that they may not have found on their own. A newsletter that shares the same content as every other newsletter is a newsletter that will eventually be ignored and find subscribers falling off in terms of engagement and subscriptions. That's why in Jason's description of his newsletter he explains:
There's not much point in linking to great SaaS content from Mark Suster or Tomasz Tungz or David Cummingsor David Skok … if you're reading SaaStr, you're already reading their great stuff.  But we'll highlight uniquely great insights you might not see otherwise.
One of the best examples of a company that leveraged curation to build a raving audience is Mattermark. Boasting more than 80,000 subscribers, their team has an impressive set of editorial guidelines from a content curation perspective. One of their rules for curation is that if the team cannot read the article in full, it gets left behind and doesn't get featured.
Like Omar said, you've gotta have a code.
Here are a few places you can go to find content for your curation efforts:
RSS Feeds that are linked to resources your audience would enjoy
Following people on Twitter who share relevant content
Subscribing to other newsletters that deliver value
Maintain Consistency In Your Efforts
 Consistency builds familiarity. Familiarity builds a relationship.
If you can be consistent in your content curation efforts, people will look forward to the content you send them and actively look forward to receiving your updates. You want your audience to get excited when the clock strikes 2:30 on Wednesday because they know that your content is coming. In fact, you want your audience to get upset when you forget to send your newsletter on time. That's the goal.
You want to create a habit within your audience's daily, weekly, monthly chaos. For the first few weeks, do a bit of testing around when your first few email subscribers are likely to open your emails and use the optimal time as a benchmark moving forward.
Leverage Various Networks To Drive Awareness
If you're curating content through an email newsletter like Benedict Evans of A16z, take a page out of his book and promote the content on channels like Twitter as well. If you're curating content in a newsletter, you can also set up most services to automatically tweet or share on Facebook when you press send. Twitter Cards make it easy to acquire subscriptions:
But don't just share once published. Be willing to hustle like Ryan Hoover did telling people to sign up for his newsletter after they upvoted products on ProductHunt:
Don't just limit yourself to a single platform and cross your fingers that it will work. You need to promote your efforts to your target audience across other channels where they spend time.
If you're creating a newsletter all about the latest insights surrounding artificial intelligence, you're going to want to share the findings with sites where people interested in this topic will spend time. Whether it's uploading a link to Hacker News or sharing it directly in subreddits and Facebook groups talking about futurology and AI – there are plenty of opportunities for promotion. Here are a couple of my favorite content distribution tactics.
Conclusion
Beyond content curation, creating content can give you an unfair advantage over your competitors as well.
It's important to do everything in your power to set startup and business up for success. To increase the likelihood that you will be successful, build a raving audience that loves you before you launch.
What other tactics have you seen brands and startups take to build a bit of buzz and love surrounding their projects before launching?